What are the tiers and how do they work?
Updated 2 years ago
You can move up in tiers based on the amount you have spent. Just sign up and start accumulating points for your future purchases! Our tiers are as follows: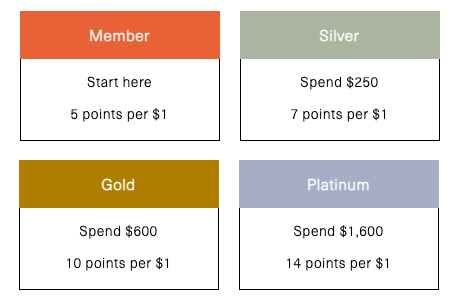 And the rewards available on each tier can be found here: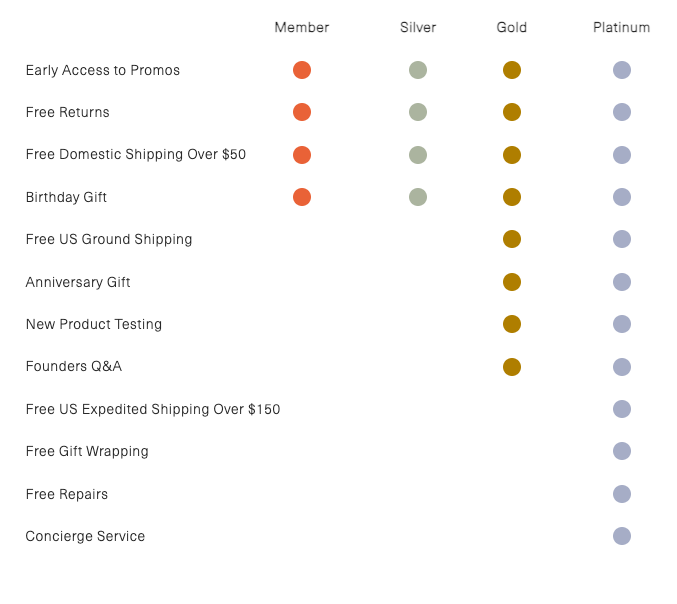 Was this article helpful?